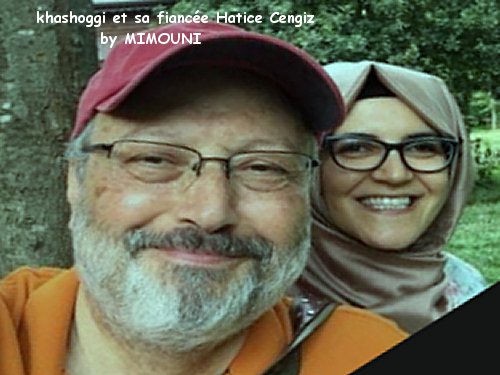 Is it the desire to kneel or take revenge on Saudi
Arabia for a reason that can only be mercantile?
Or assist this journalist because he is doing
business with foreign powers.
We know that these dis-democratic Western countries
have put in place laws that place any journalist
criticizing local mercenary critics in
the service of other countries and possible
serious legal proceedings. but as far as the other
countries are concerned, these laws are not
respected, on the contrary this mercenary journalist
in questio is assisted, supported and protected.
Let's also invoke the case of the hundreds of billions
of dollars of Arab countries snoring
in American coffers, English and German?
Why Jamal Khashoggi and not another? Khashoggi
simple journalist who founded his
fame on the criticism of his country as
tens of thousands of others in this world. Every
day opposing journalists are arrested, judged and
sentenced in those very countries that today
are coming together in coalition to defend
Khoshaggi and not another.

Retour au Site